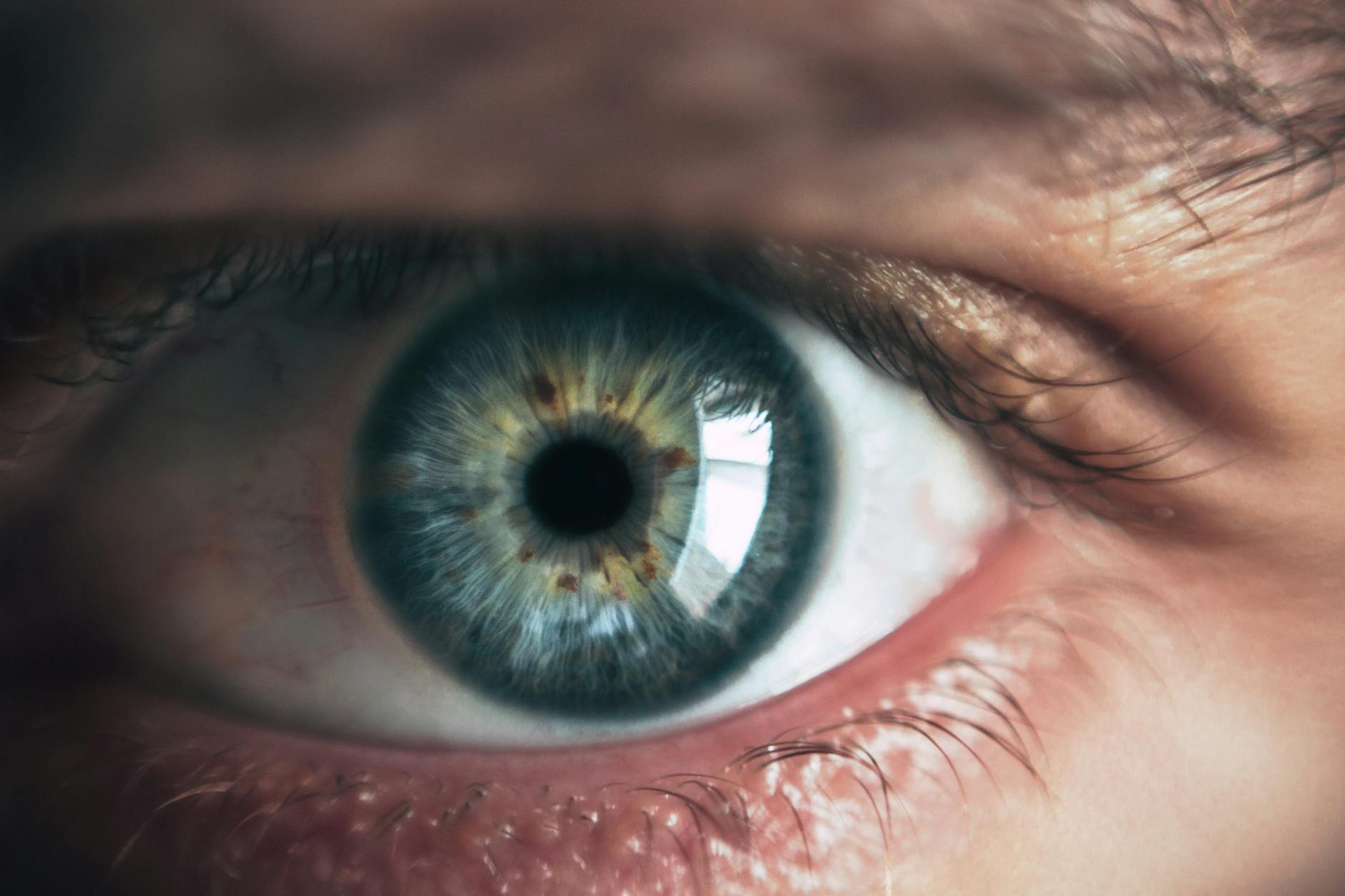 As I write, it is not Monday, because I won't be able to write on Monday.  I will instead head off to my second eye surgery.
I have mentioned before how the worst part of having diabetes is the side effects.  They're what get you in the end.  I suffer from two major side effects, gastroparesis and retinopathy.  So of course, now that my tummy has finally settled down for a while, my eye has decided to revolt.
Typically, I get shots of Avastin every few months in my eye, which is usually terrifying to anyone I mention it to.  Honestly it isn't that bad.  You don't have many nerve receptors in your eyeball, so it's more of an uncomfortable prick than anything else.  The real annoyance is the speculum that holds your eye open, and the stuff they use to sterilize it.  Sometimes when I get the shots, I can even see the little bubbles of medicine as it's injected, which is kind of cool.
I don't know the technical name for my surgery on Monday but essentially, they are going to use a tiny vacuum to remove the blood that has taken up residence and then use a laser to blast away all the bad cells that create the blood.  I should be able to see better afterwards, no longer having to deal with the floaters I have become accustomed to.  I'm a little nervous.  I had laser in my other eye several years ago and ended up with scar tissue that got stuck on my retina and detached it.  That was a complicated surgery with a terrible recovery time, as I had to lie face down for a week afterwards.  This should have an easy recovery, and I am significantly more excited about this surgery than the last.  Assuming, of course, I don't cuss out my doctor.
It would seem that when I am given twilight anesthesia, I have a reaction.  No one will tell me what I did but the nurse said I "got a little crazy," and my doctor said I "wasn't very happy" with him.  Both were said to me in tones implying that knowing what I said and did would embarrass me.  Which means I am going to be full-on PASSED OUT for this surgery.
Makes me wonder what my behavior for all those endoscopies has been.  But I digress…
I am most excited to wake up and see without the slight haze of blood I now look through.  Sometimes it's like looking at life through an Instagram filter.  Sometimes it's like looking through a lava lamp.  It's not fun; it inconveniences me terribly.  Somedays I can't drive, especially at night.  Sometimes it's hard to read, which has really been annoying because I have like fifteen books waiting to be consumed.
In conclusion, I am looking forward to the surgery with only a minor amount of anxiety, scared that I will end up with scar tissue again.  However, this time I will know what it is and get it handled before it rips anything out.  Mostly I am excited to read those fifteen books, to drive at night, and to see a truly blue sky with both eyes open.  That's worth any amount of anxiety, in my opinion.

Edit: None of this happened today. I ended up back in the hospital with a stomach thing instead. Such is the way my cards fall. The future will be bright though, as I am sure to reschedule soon. Really looking forward to those summer skies.